Campania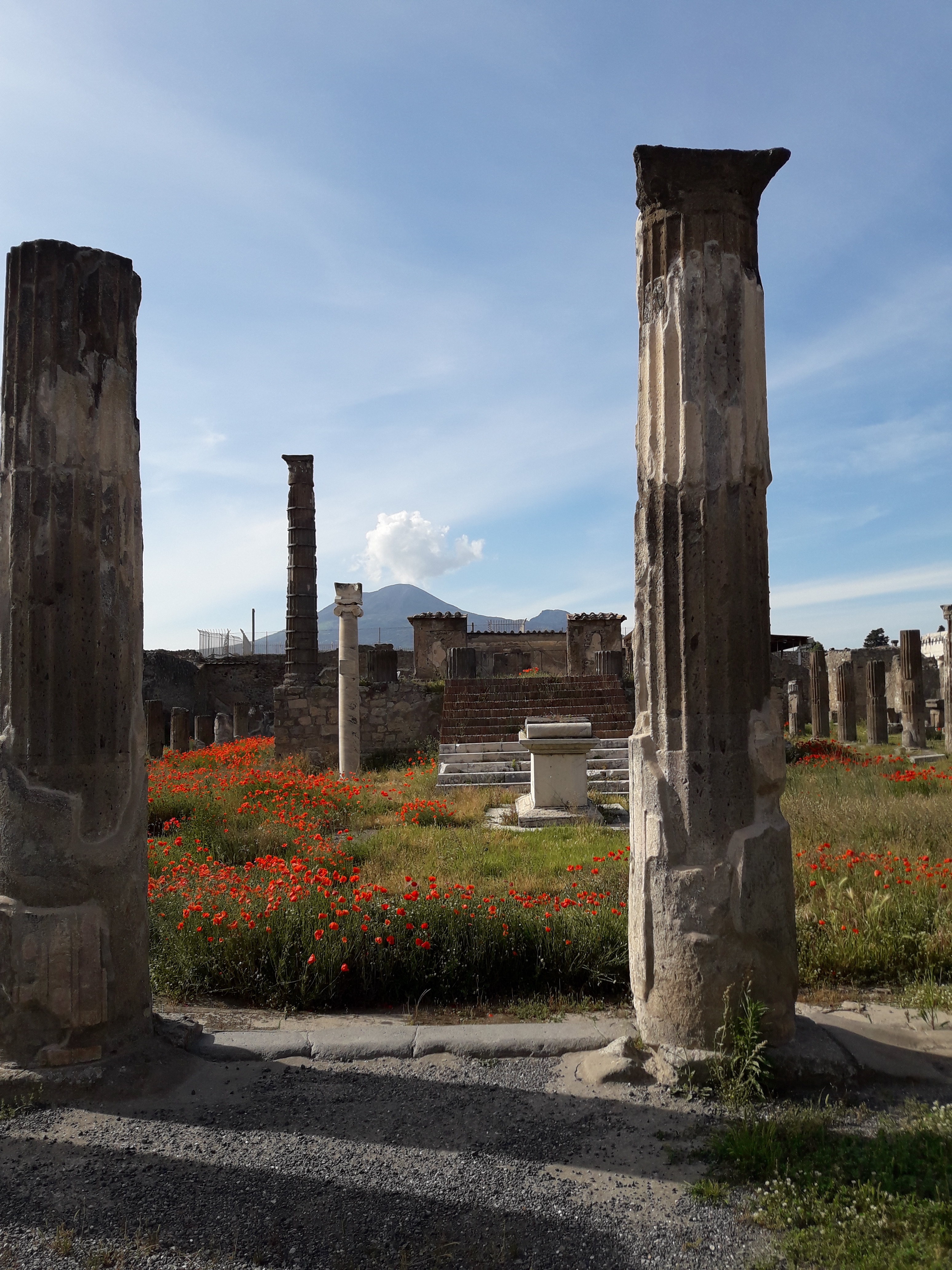 Baia and Cuma archaeological sites


The ancient town of Baia was the area preferred by roman emperors who used to spend most of their holidays in this amazing city. The remains of a thermal bath complex is still well preserved and worth a visit.
The ancient town of Cuma, the oldest greek colony in the west, still stands on a hill close to the sea in a very beautiful scenic position. Temples, buildings and the interesting Sybil's Cave are still visible.



Ancient Pompei


One of the most fascinating and famous ancient city is Pompeii which was buried under some pyroclastic material during the eruption of Mount Vesuvius in 79 AD. The ancient city is well preserved and many bildings, temples, public baths, mosaics, frescoes and other decorations are still well preserved and worth a visit.



Ancient Herculaneum


The ancient town of Herculaneum is one of the most spectacular and well preserved ancient towns. It was buried under 25 meters of volcanic material during the eruption of the volcano Vesuvius in the year 79 AD and it disappeared completely. Most of its buildings, villas, shops, public baths and temples are still well preserved. Herculaneum is the only buried city where it is still possible to see carbonized wood, doors, windows, shelves and many other artifacts which are still in good condtions.



Paestum


The greek town of Paestum, known as Poseidonia, is well known for its astonishing doric greek temples which are still well preserved. The remains of the city are also interesting and the nearby archaeological museum is one of the most important of the area.



The archaeological museum of Naples


It is considered to be one of the most important archaeological museums in the world as it hosts most of the artifacts which were found from the ancient cities of Herculaneum, Pompeii, Stabiae and others which were buried during the eruption of Mount Vesuvius. The museums hosts also a very impressive Egyptian collection and the famous Farnese collection, one of the largest arts collection in the world.



Lazio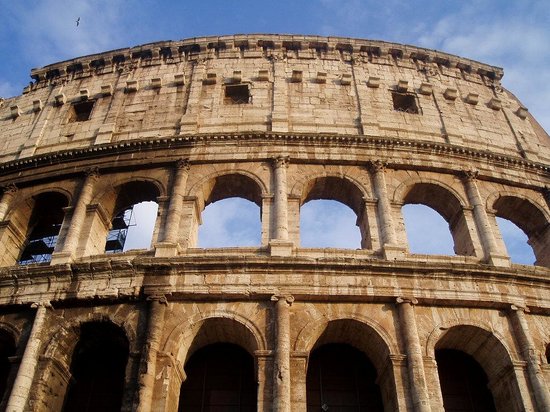 Ostia Antica


Close to the bustled city of Rome, there is the ancient town of Ostia which was built during the 4th century b. C. as a Roman colony. It became the port of Rome during the second century. Due to the river Tiberius which changed its course, the area was completely buried under layers of mud and the city was lost for centuries. The archaeological site is worth a visit for its amazing well preserved mosaics, its beautiful frescoes, the amphiteater and the museum.



Villa Adriana, Tivoli


Just outside Rome there is a huge villa which belonged to Emperor Hadrian. The dwelling is considerd to be one of the largest residences of the roman time as it covered an area of almost 300 acres. The large villa includes many buildings and gardens, temples, large swimming pools, bath complexes and many beautiful marble statues. Hadrian wanted to represent here many of the places he had visited travelling around the world.



Tarquinia and the Monterozzi necropolis


Close to the town of Tarquinia there is the famous necropolis which contains tombs dating back to the etruscan time, late 6th century. Many of the tombs are decorated with frescoes which are still in good conditions and they represent lavish banquet scenes showing people enjoying food and wine while listening to the melodies of flutes and singers. Many etruscan artifacts are kept in the Archaeological museum hosted at Palazzo Vitelleschi.



Cerveteri


The ancient town of Cerveteri is another of those etruscan sites where many tumuli-circular mounds form spectacular tombs cut into the ground. Many of them are still decorated with stucco reliefs and frescoes.



Colosseum and Foro romano in Rome


Known as the Flavian amphitheatre, the Colosseum was built in the year 70 after Christ as the venue for ancient roman games. Decorated with travertine marble, the circular arena was surrounded by a four storey auditorium which contained almost 70.000 seats.
The Roman Forum, which is close to the Colosseum, was created during the 7th century before Christ to host the most important monuments where religious and political gatherings, as well as commercial activities, took place.



The Pantheon


Commissioned by Marcus Agrippa in 27 before Christ, the building was destroyed twice and rebuilt by emperors Domitian and Hadrian. It is 43 meters high and it has a dome which is considered to be the largest unreinforced concrete cupola in the world.



Sicily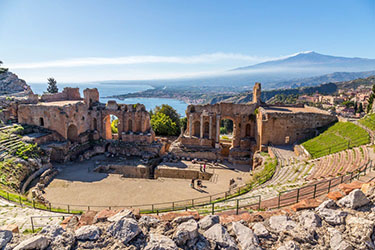 Archaeological park of Siracusa


The ancient city of Archimedes, is still well preserved. It is possible to visit the greek theatre which is considered to be among the largest ones in the world. It was built around 500 b. C. by greek people, it could host 15.000 spectators and it was used for classical plays as well as for gladiatorial games. The roman amphitheatre is also very impressive and worth a visit. The archaeological museum contains many artifacts found in the area.



Morgantina


Built during the 5th century b. C. the remains of the town include the temple dedicated to Demetra and Kore, the AgorÓ, the public market area, and the theatre. Many private homes are still decorated with beautiful mosaics among which the best known is the Venus from Morgantina which is kept at the nearby Aidone museum.



Villa romana of Piazza Armerina


One of the most beautiful villas of the roman time, the Casale villa is well known all over the world for its marvellous well preserved mosaics which decorate the floors of the rooms of this huge dwelling.



Taormina and its theatre


This splendid city is well known fot the remains of its ancient theater which could contain 10.000 spectators. The view from the archaeological area is one of the most spectacular sceneries in the world. The nearby archaeological museum, hosting many artifacts, is also worth a visit.



Tuscany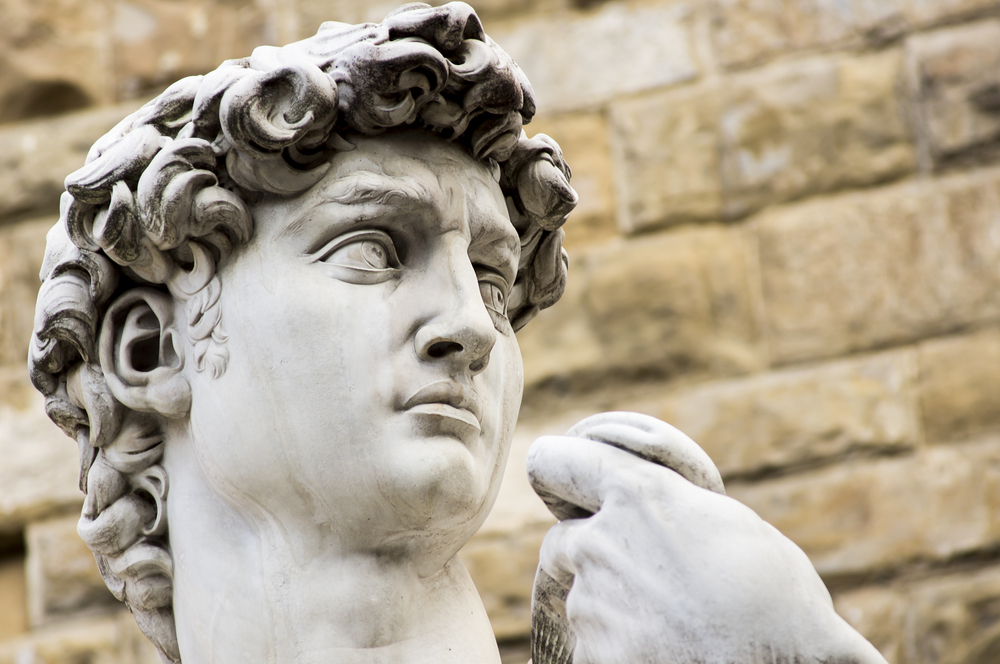 The bay of Baratti and Populonia


The ancient etruscan city of Populonia (Piombino) is famous for its remains and for one of the most noteworthy necropolis of the etruscan times. The area around Barati bay is well known for the industrial area which was created by the etruscans who, in ancient times, here worked the iron extracted by the nearby Elba island. Remains of tombs, a massive fortress and the city wall are still well preserved. Many etruscan artifacts are kept in the Etruscan Museum hosted at villa Gasparri.



Vetulonia


The ancient city was built by the etruscans around 600 b. C. Nowadays remains of the city wall made of massive limestone and thousands of tombs of its necropolis are visible. The archaeological museum hosts many of the artifacts which were found from the area.



The archaeological musem of Florence


Hosted in the famous Palazzo Crocetta, the archaeological musem is worth a visit for the numerous artifacts of the Etruscan and Roman time. Noteworthy are the collection belonging to the Medici family and the egyptian section.